So it's motherfuckin Columbus weekend again, 3-day weekend, time to chillax and just doze off those 40 hours of week work, or if you're like some fellow club heads, you take 3 red bulls and you party hard (since you've worked so hard...y'know)
So for those previously mentioned, I have great news for you! yeah! I do! Ha!
feast your dark-circled eyes on THIS baby: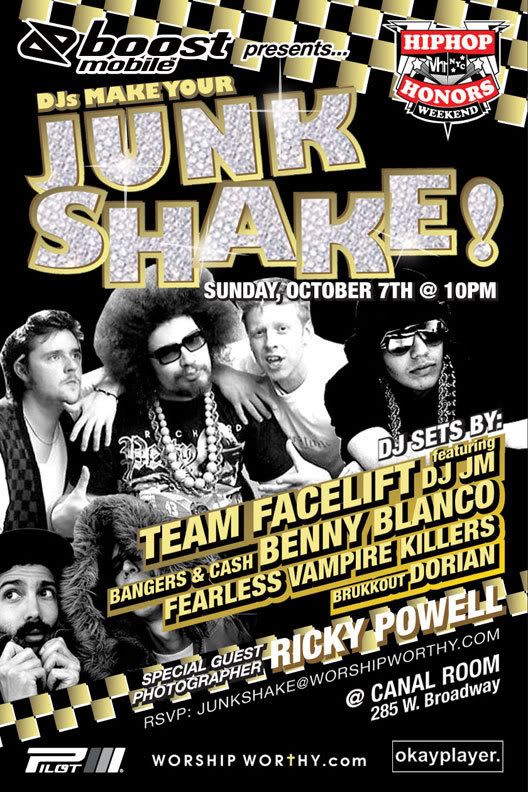 If you can handle Benny Boom's heat, jam out to Team Facelift, then you're good. Fearless Vampire Killers are ace, make sure to have fun lovelies, this promises to be a crazy night. ain't ya happy there's no work on monday? Ha!
Ayo! Get With It!