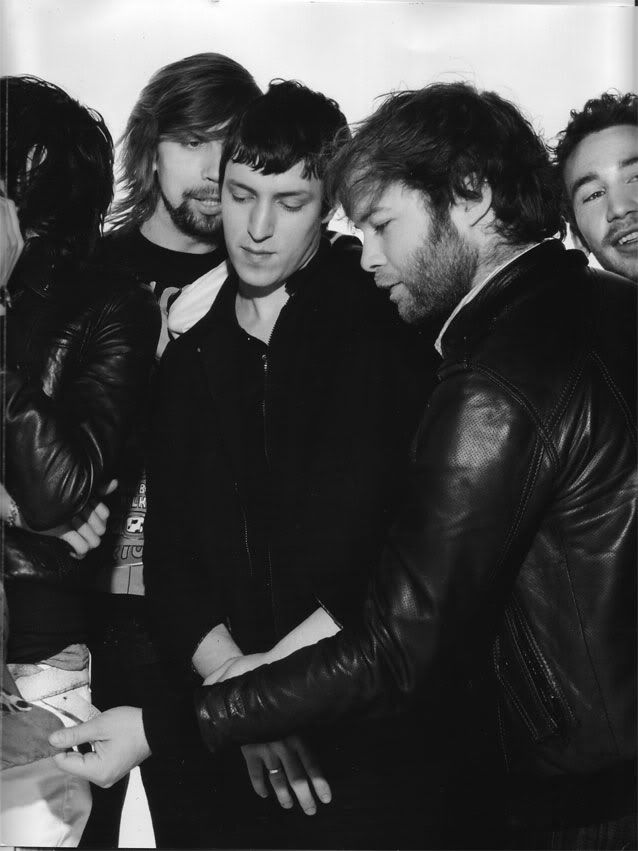 It takes time to study someone who's not in the spotlight. It takes even more time to study someone who is, but curiously enough leaves half (if not more) of their appearance very well under wraps. Like for instance, masked DJs (Bloody Beetroots, Danger, Daft Punk, Hearts Revolution, blah blah) take an extra step to keeping you guessing, but in a league of his own, SebastiAn blows the competition. First of all, his name is too damn 'compliqué' to decipher (if like half of his listeners, you speak English only), second, he doesn't go a shade over black with his gear.Never. Third, I'm beginning to think he's mute, and only speaks through his work, not complaining, but I want more, for Pierre's sake. In the only documented interview I could find, where Mr. Akchoté (see??) talks about his prospects and whatnot, his only answers are monosyllabic, short or just plain keeping you asking for an explanation. But you get a break, from the latest Jalouse issue, where he reveals a bit more on his personality (and just how hilarious he actually is, no shit). I'm quoting (and translating):

Jalouse: 'What do you consider Uffie?'
SebastiAn: 'She's like our Airwick, amidst all these smelly dudes'

---

Jalouse
: '
What are the pros and cons of doing everything together
?'
All
: '
But we never see eachother! only on occasion. Everyone's always on tour, It's super rare that we're all together, like today.
'
SebastiAn
: '
So, when that happens, we strip, pour champagne and M'ms on ourselves
!'
---

But he's so good at what he does, maybe I should do as any other groupie and just be satisfied with whatever he puts out there. I mean really, how many DJs you know can smoke, drink while simultaneously handling beats as if they were doing it in their sleep? how MANY?
SebastiAn is by far the best protégé out of the whole
Ed Rec
crew, yeah I just said it.
I'm leaving you with a short snippet of SebastiAn at Detour with
Kavinsky
, mixing
Pharoahe Monch
's
Simon Says (Get The Fuck Up).
You have
these lovely people
to thank for the magazine scan.