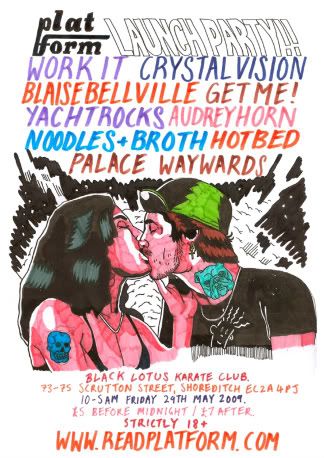 On Friday May 29th,
Platform
has something to celebrate, and if you're 18+, and can 'hang', they would want you there as well. There's loads in store for you, just get your ass down to the Black Lotus Karate Club and have a fucking good time, yeah?
This is what went down at last February's Platform House Party. MINT.
RSVP & Get some more info
HERRRE
.